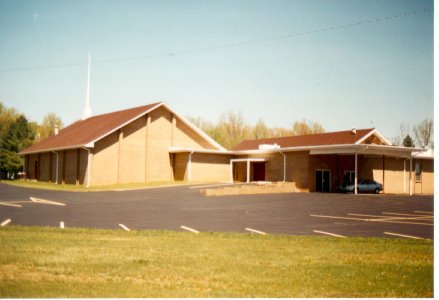 We attend the Wilson Avenue Church of Christ in Tullahoma, TN. The congregation was established in the early 1960's. The church grew a great deal in the early 1970's and more than doubled the size of its building on Wilson Avenue. The attendance grew to around 300 in those days, but has since tapered off to an average attendance of 110. Wilson Avenue Church is a very friendly place to worship, and we are hoping to grow, and attract families and individuals from the surrounding area. I am a deacon, and my primary areas of involvement are teaching the teenage group, serving on the Youth Committee, and song leading.

Randy Davis began as our full-time preacher in August 2004. Randy is originally from Lewisburg, TN, and has attended Faulkner University, Southeastern Christian College, the Nashville School of Preaching, and he attended graduate school in Indiana. He completed a master's degree in Marriage Counseling in 2007. He has been in full-time ministry for over nineteen-years in Middle Tennessee, and Indiana. He has three children, two graduated from college, and one in college. Randy has also been on four missionary trips to Russia.

John Payne has been a preacher and evangelist with the congregation since 1994. John has a master's degree in Bible, and many years of experience in preaching; teaching at the college and university level, and extensive missionary work in many different countries. John is a former full-time missionary in Christchurch, New Zealand, and still has close ties with the work there.
---
Wilson Avenue Church of Christ
1401 Wilson Avenue
Tullahoma, TN 37388

(931) 455-9061
Schedule of Services
Sunday: Bible Study.......9:30 AM
Sunday: Worship..........10:30 AM
Sunday: Evening Worship...5:00 PM
Wednesday: Bible Study....7:00 PM